Pacific Northwest Defense Coalition
Rebrand
Intelligence. Access. Support.
---
Pacific Northwest Defense Coalition is the most diverse and comprehensive network of defense and security industry businesses in the northwest. With approximately 300 member companies, they help facilitate billions in defense spending, and offer their members impecable value in three main ways: Intelligence (on market opportunities and risks), Access (to a diverse range of member companies and state & federal influencers), and Support (for business development opportunities). Founded in 2005, they never invested in a cohesive brand identity, and their current logo and style didn't convey them as the united and professional organization they are today. We were brought in to help build a comprehensive new brand identity, accompanied by a new logo and guidelines system.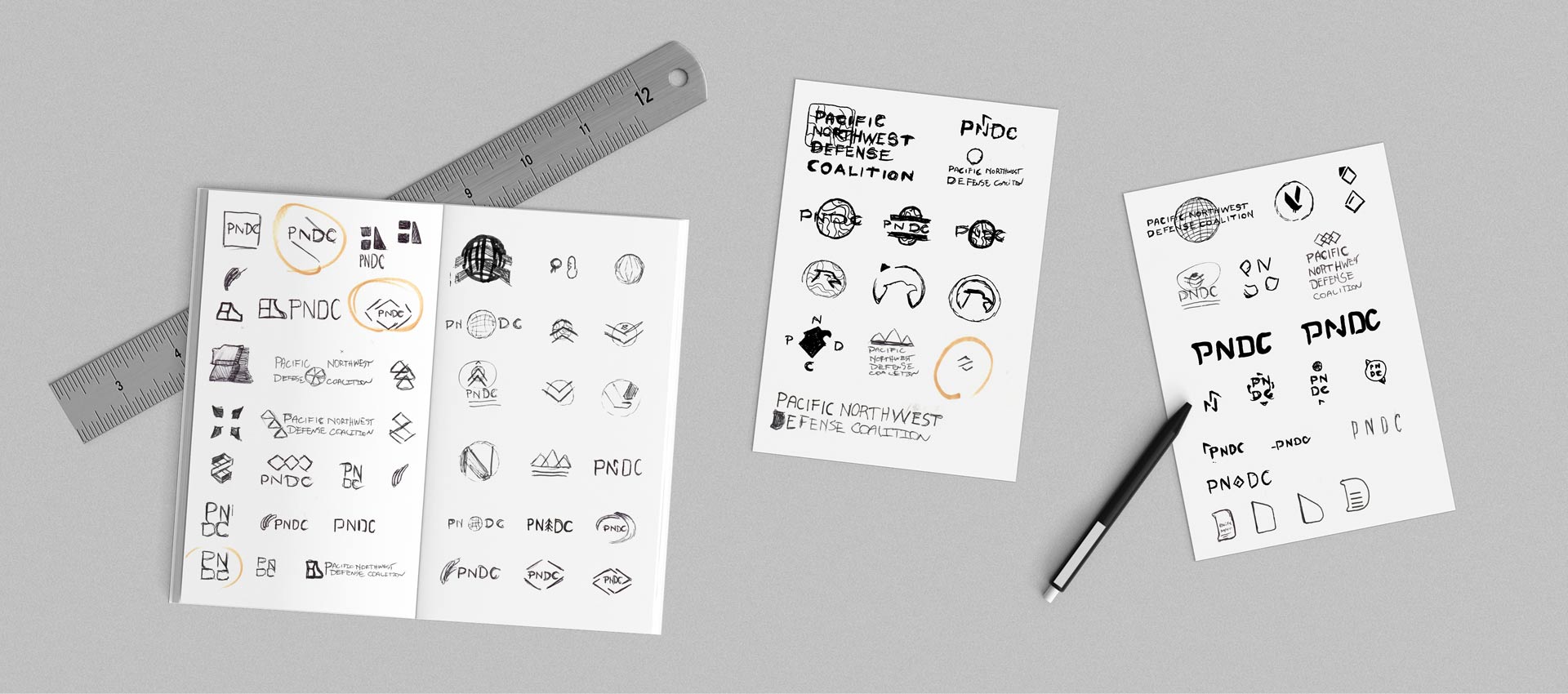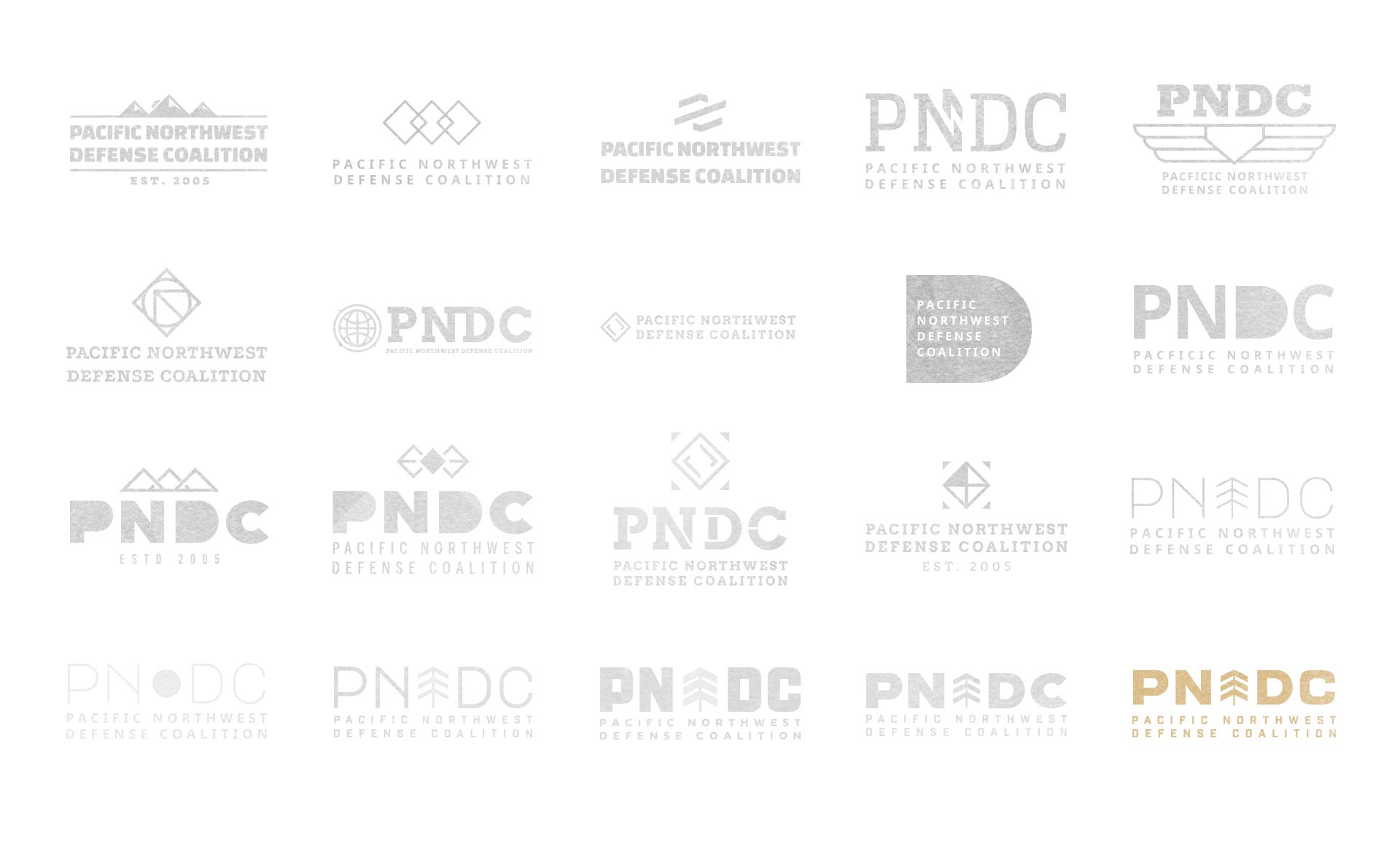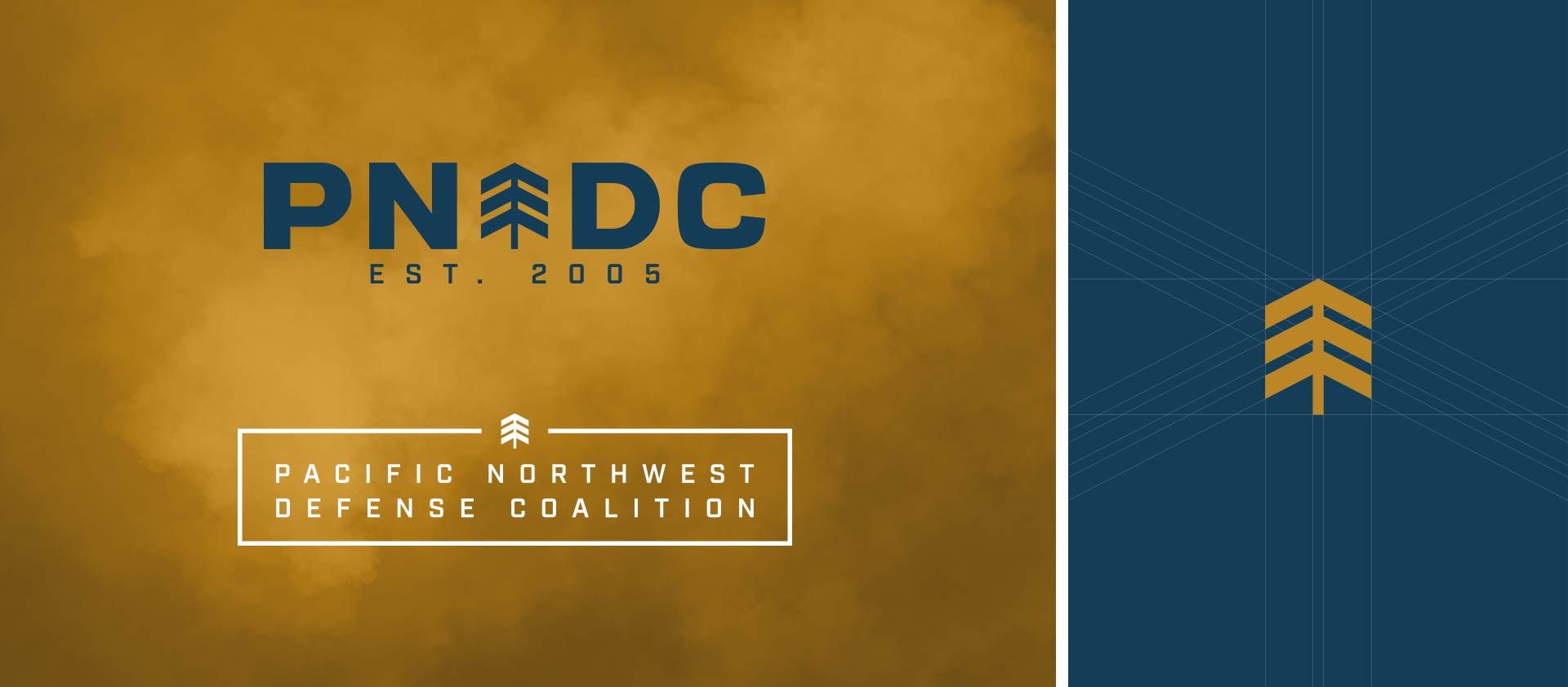 We experimented with a wide range of options, and decided PNDC didn't have enough brand equity in their previous design to reuse any previous logo components. Simply put, they wanted, and deserved, a fresh start. The final logo design focused heavily on Northwest pride, while positioning PNDC as a stable and professional business trade association their members can be proud of representing. The final design featured a tree icon that lends itself to a wide range of interpretations. It's an arrow, propelling their members forward. It's a chevron pattern, giving a subtle nod to the military sector. And most notably, it's a tree, a clear signifier of the organizations Pacific Northwest heritage.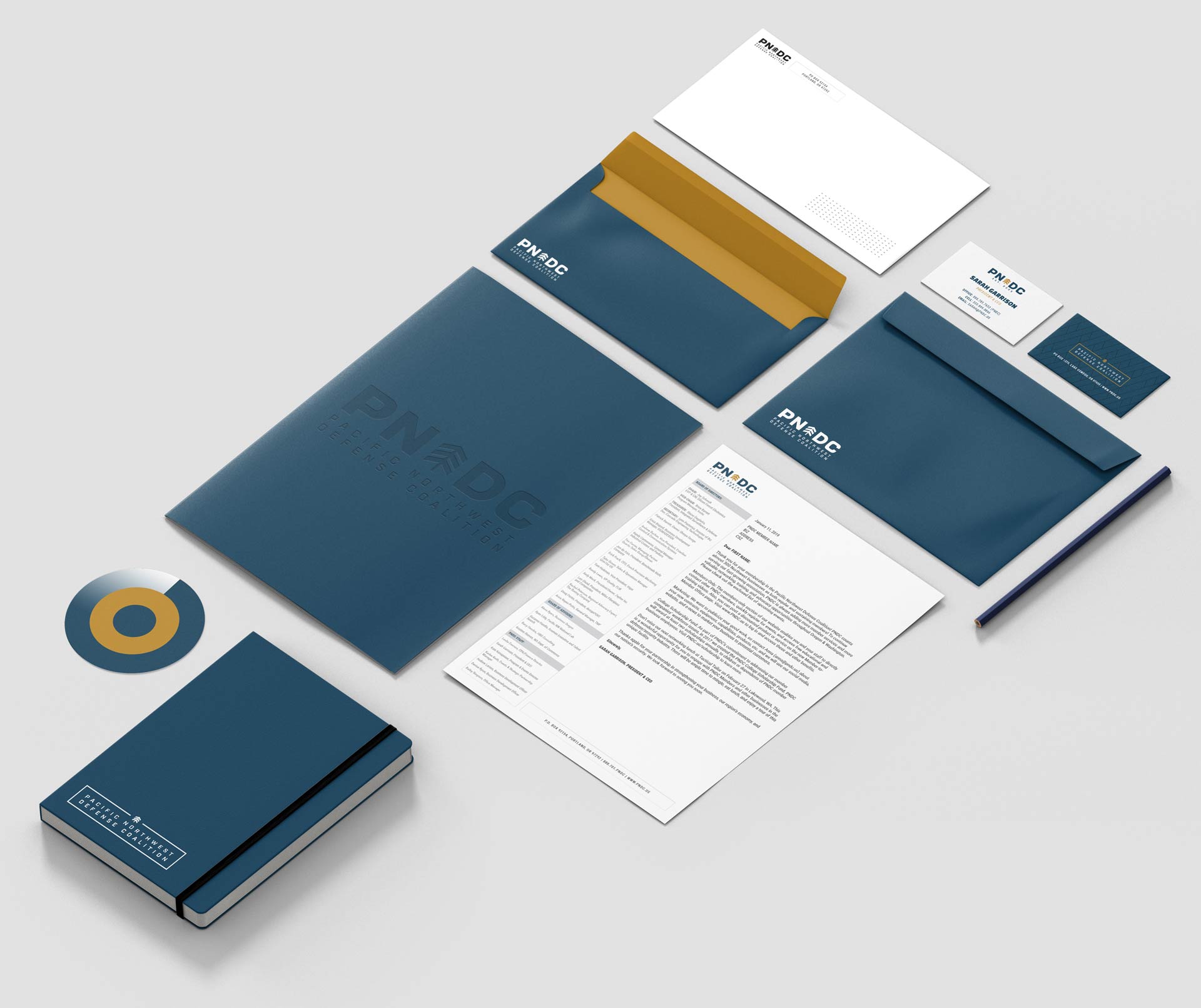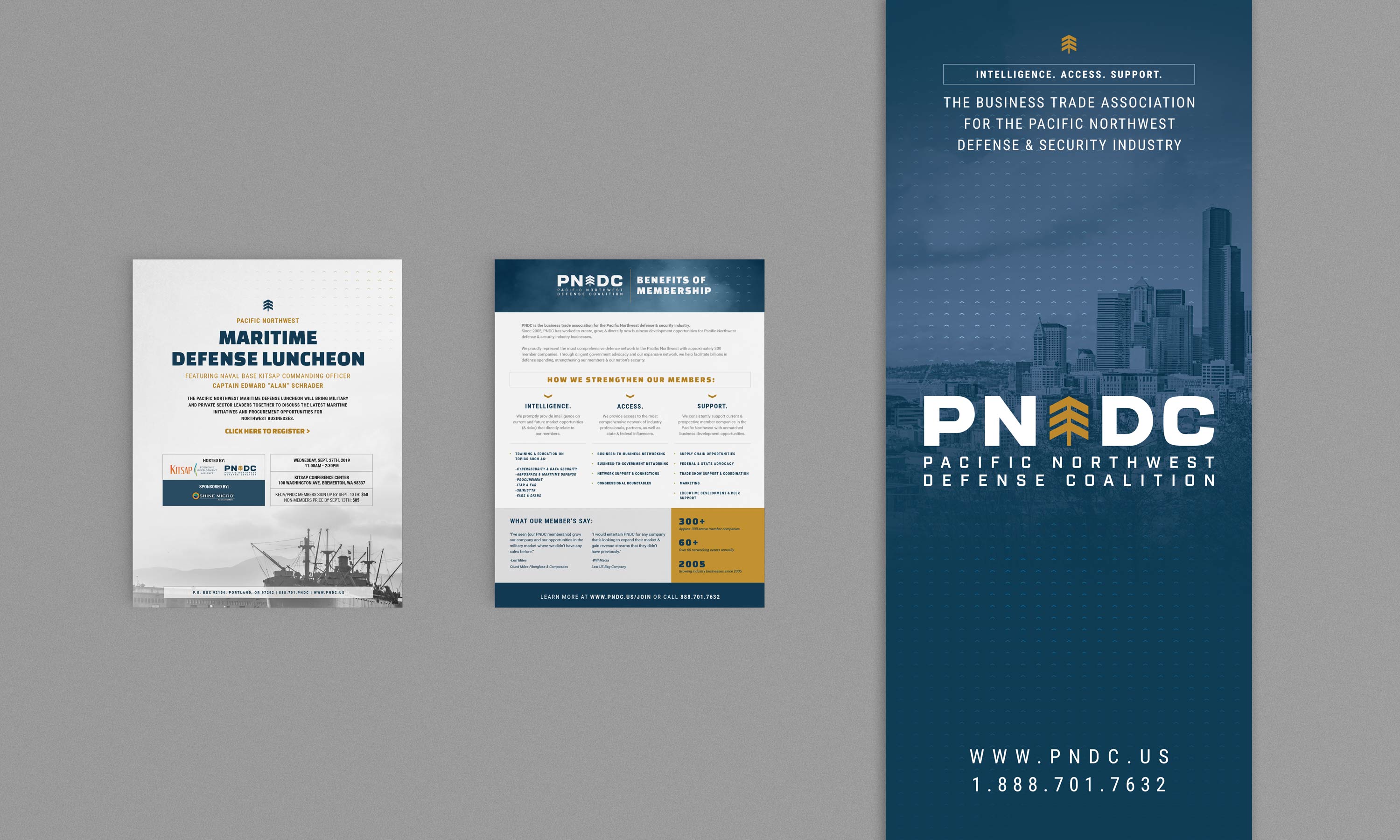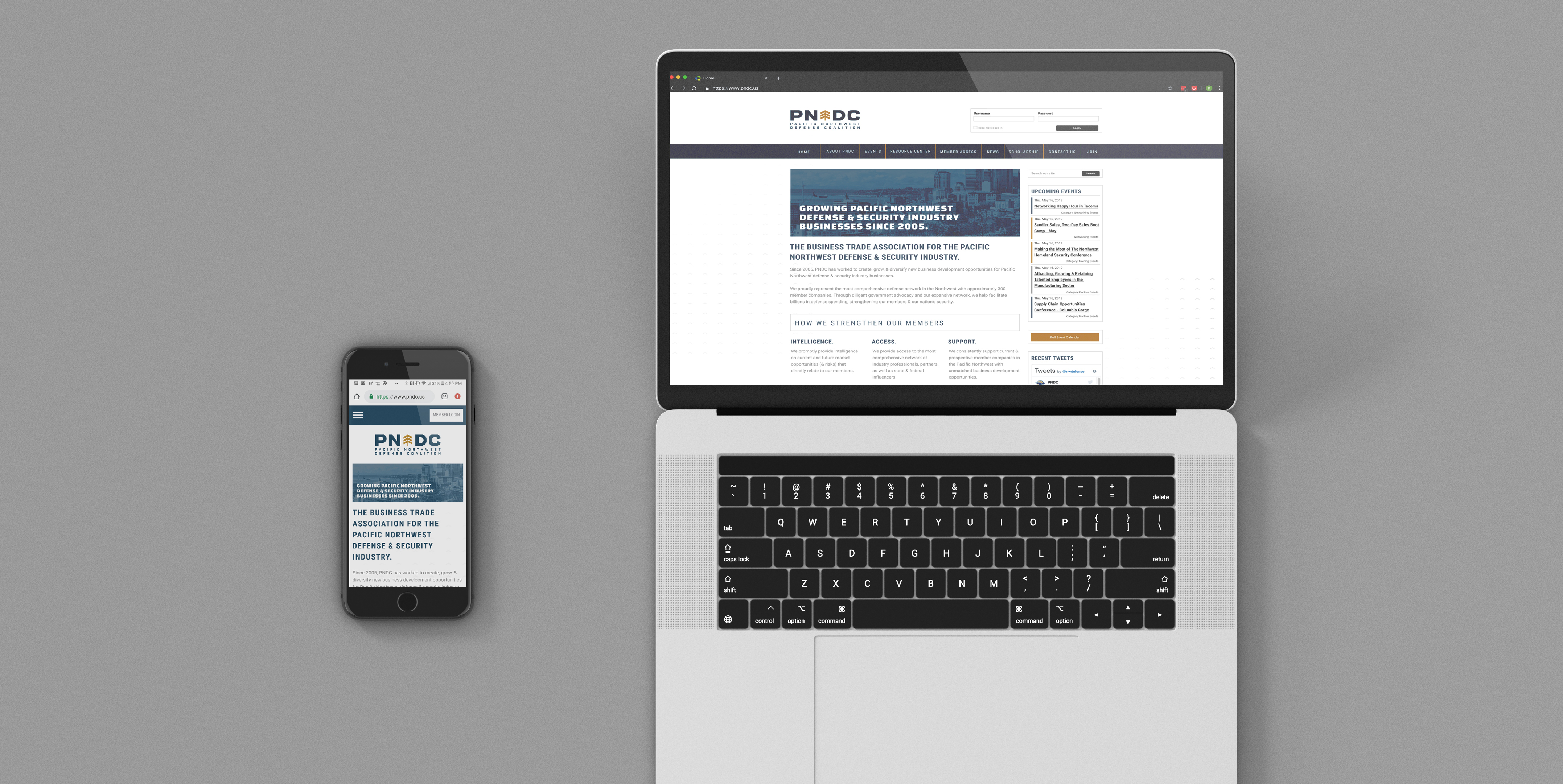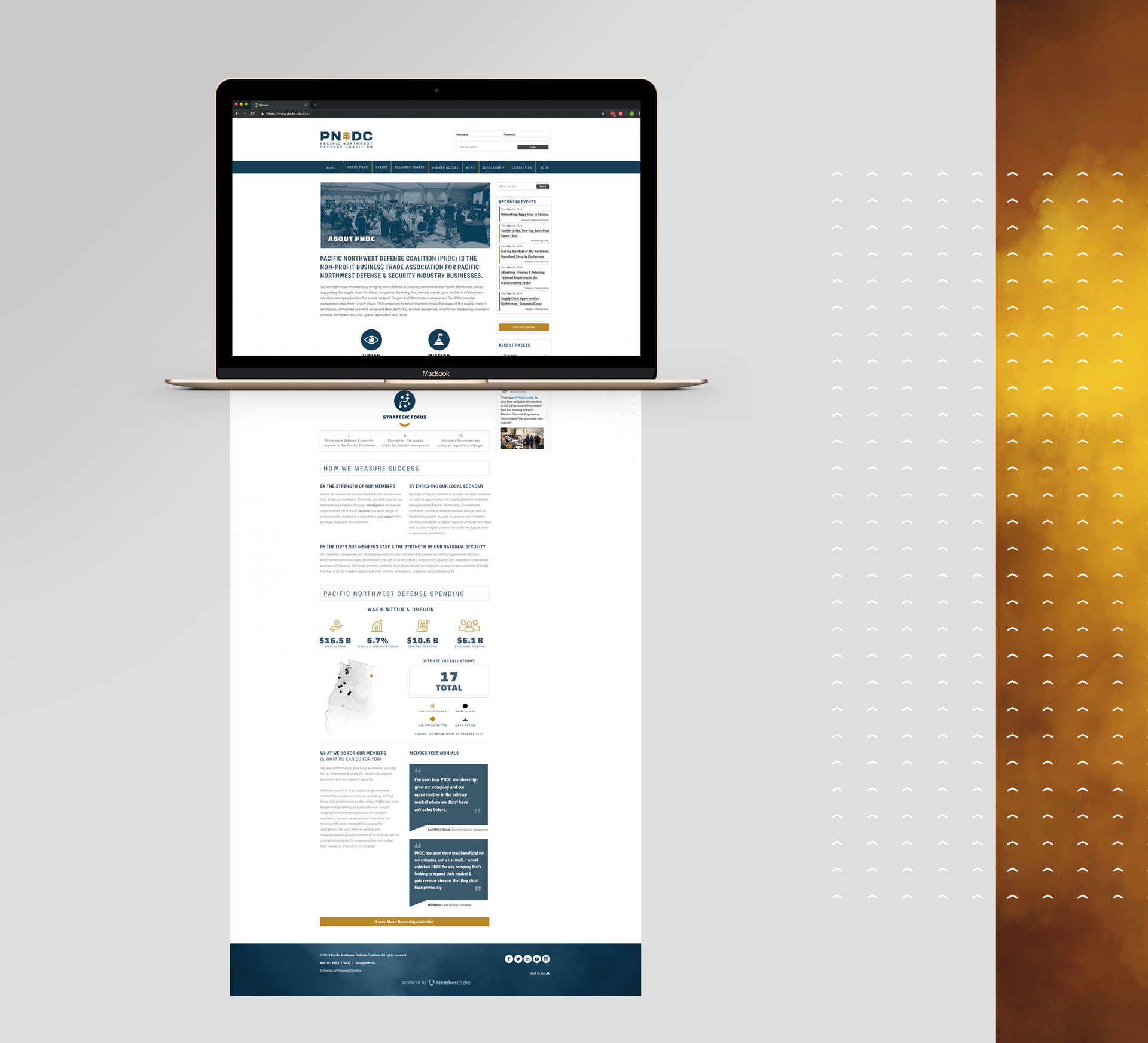 Influenced by the logo's chevrons and sharp angles, a series of patterns were created to help define a simplistic, yet texturally rich design style for the organization. This rebrand influenced all pieces of collateral for the organizatiom. Everything from marketing and member-facing collateral like single sheet print pieces, stationary sets, website design and email templates, from large-scale tradeshow graphics and advertisements.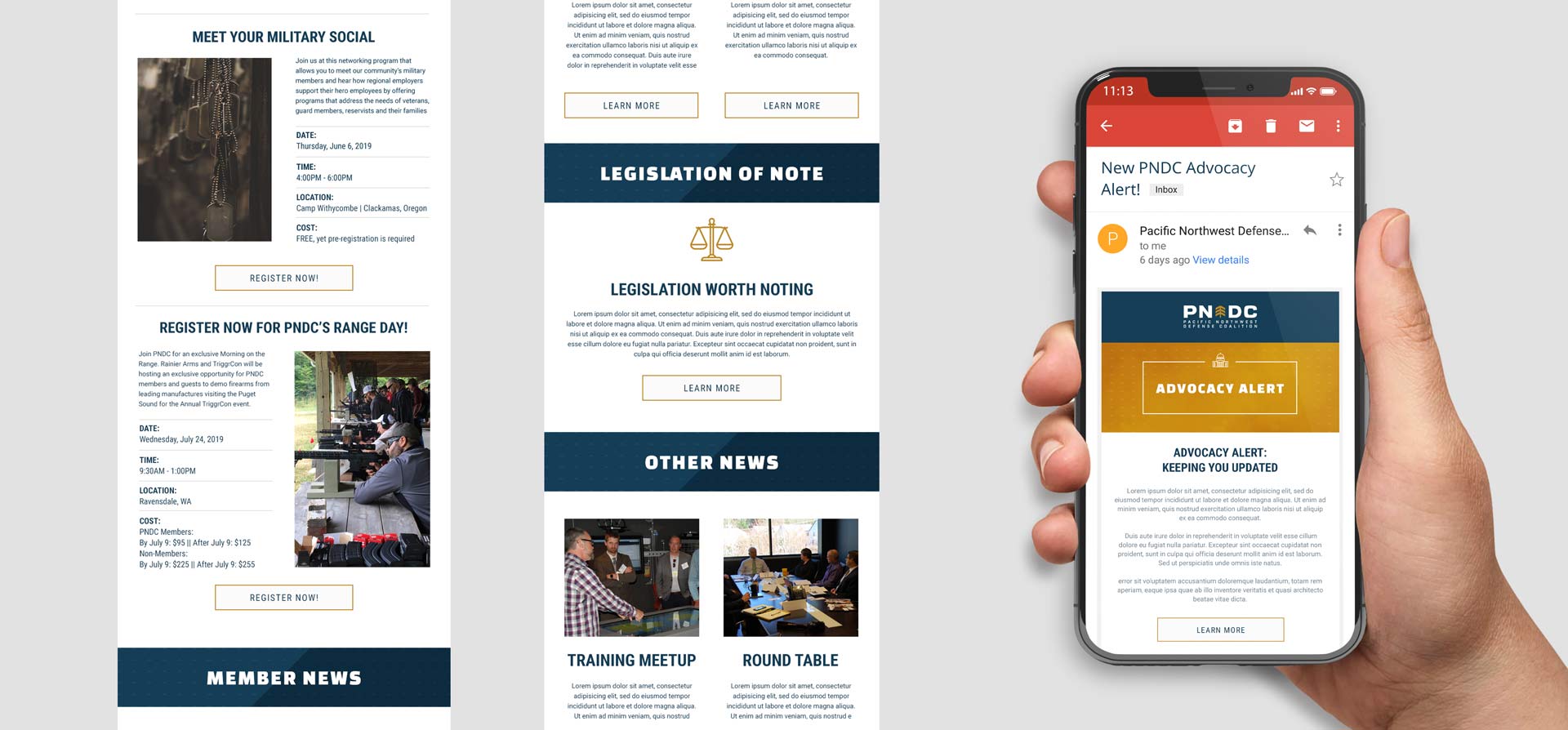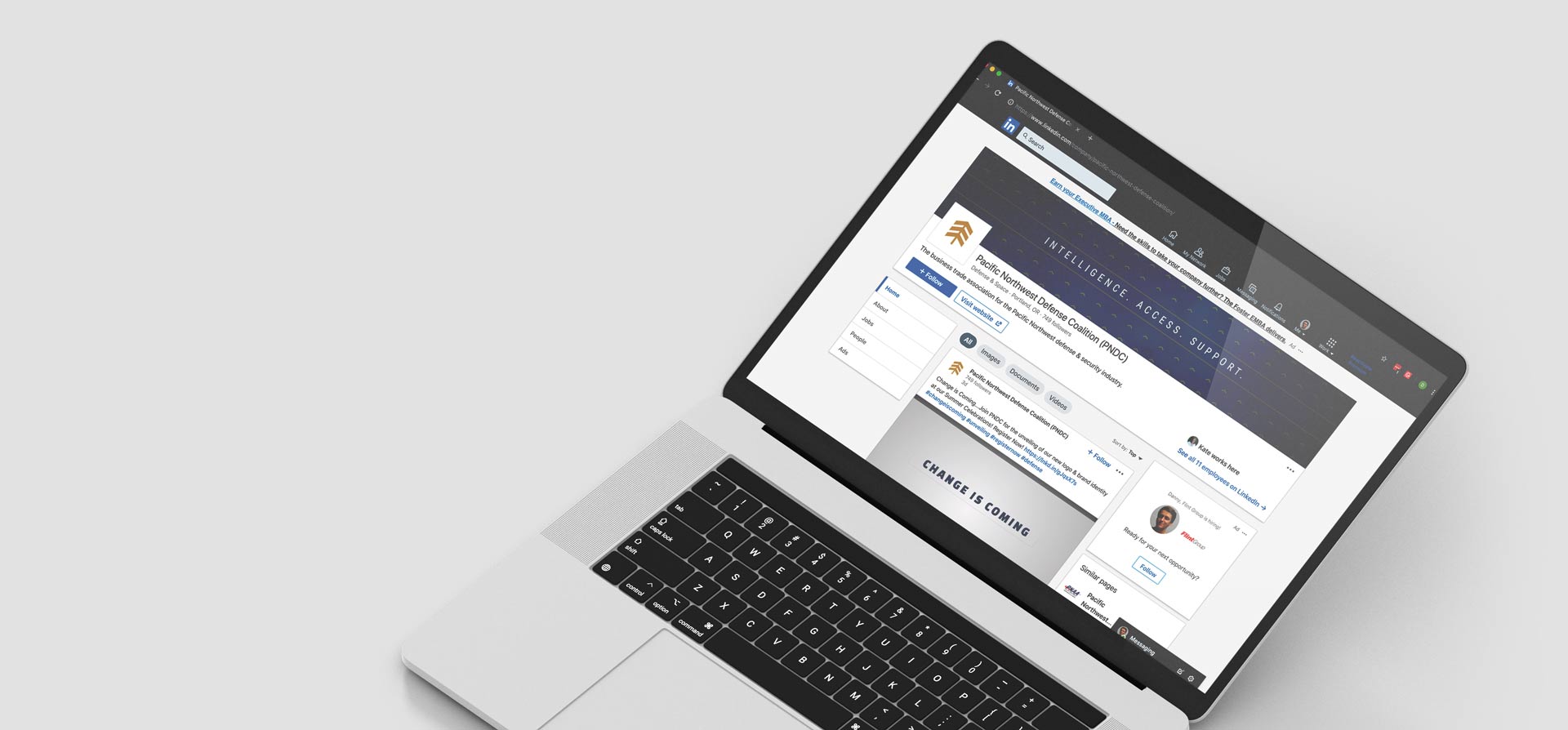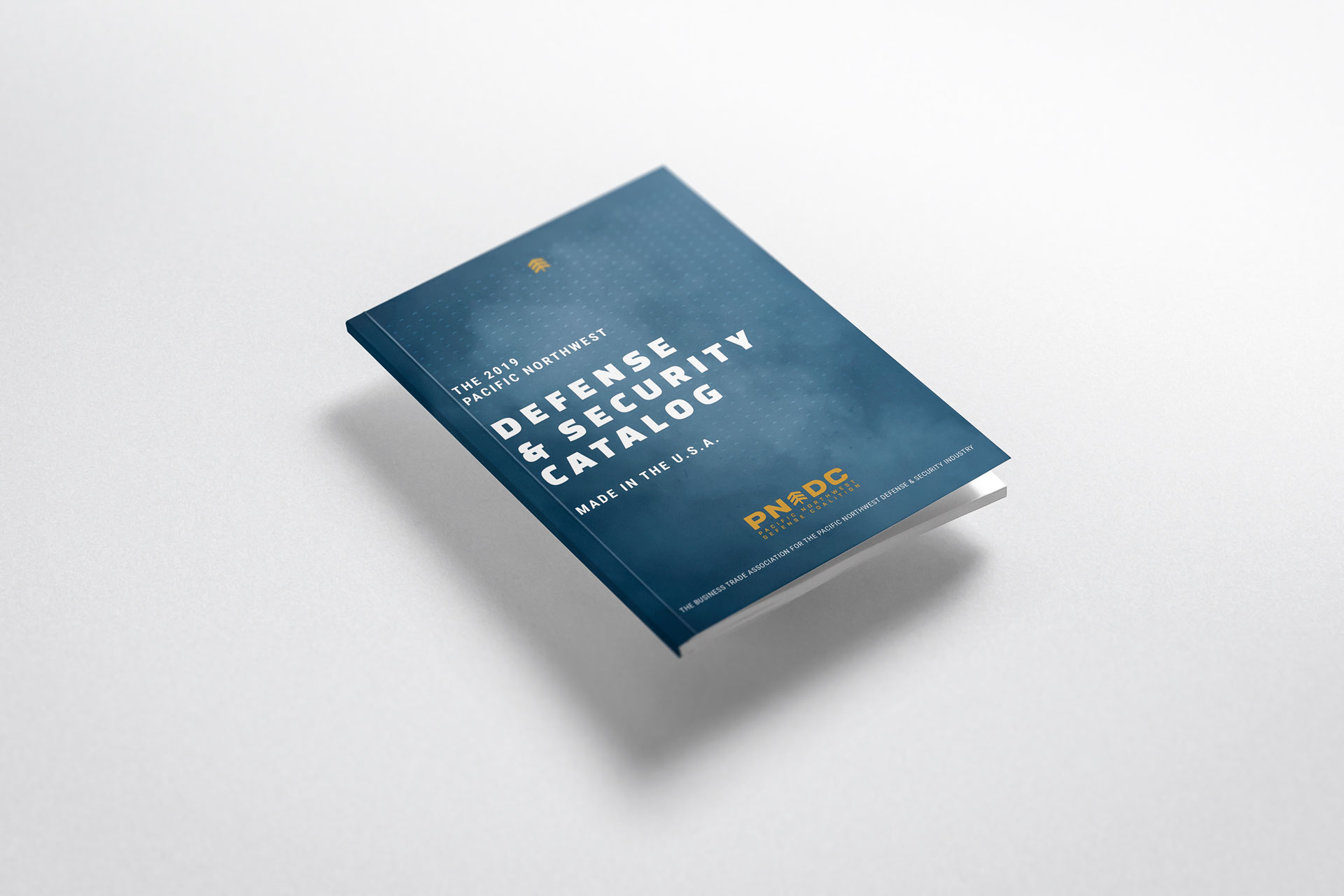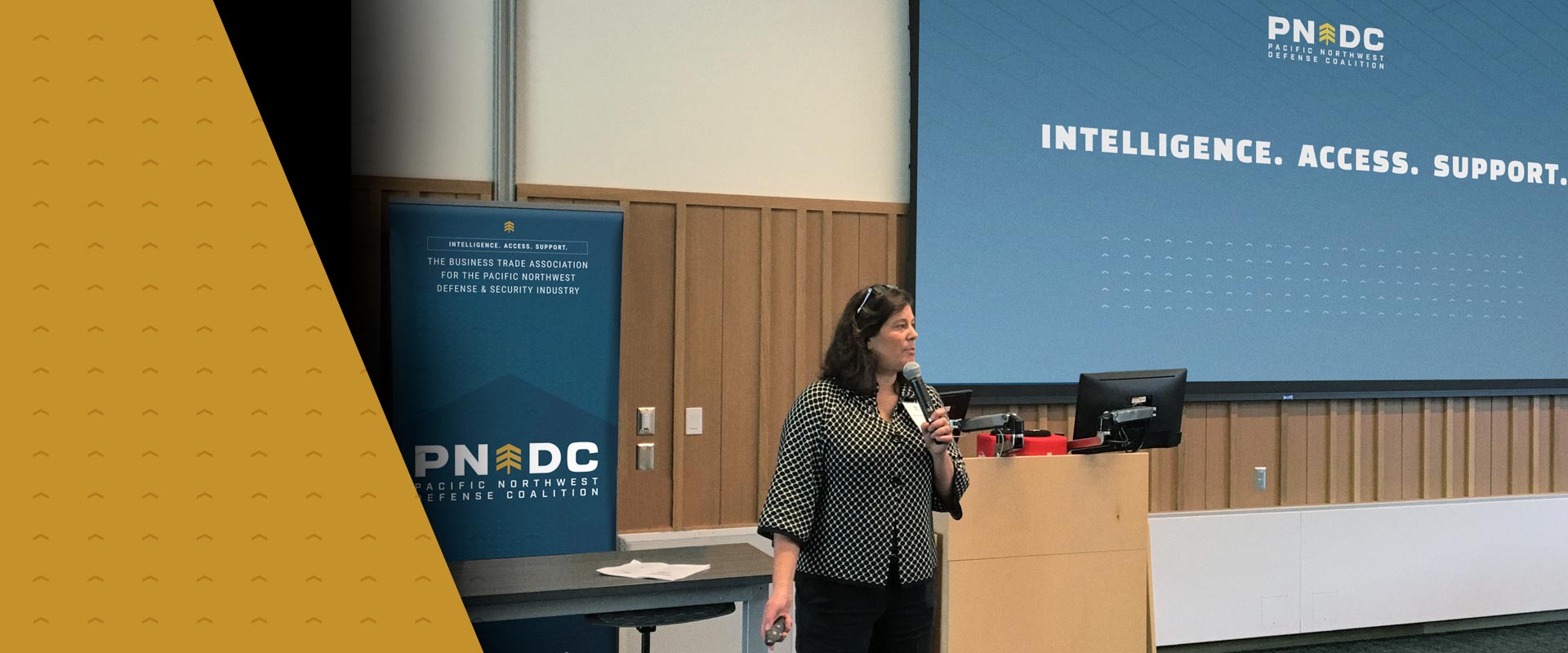 The unveiling of the new PNDC identity in August 2019 was a huge success. Member comapnies and the board of directors unanimously agreed this was a huge step forward for the organization, and the Pacific Northwest Defense Coalition continues to be a staple of what a business trade association should aspire to be. Their membership numbers continue to grow, and they steadily continue to push the defense & security industry to new heights.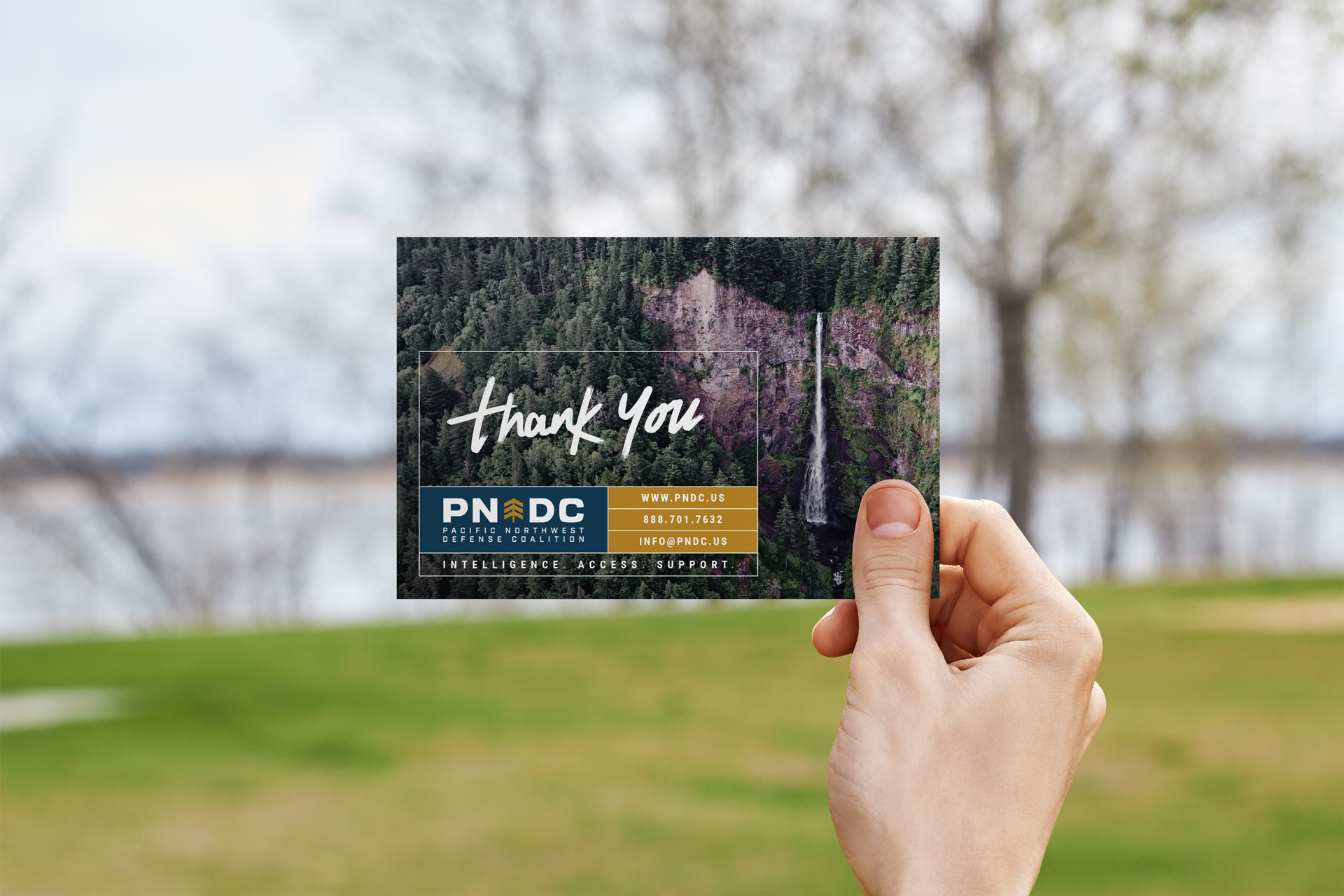 Next Project
Made In Oregon